11-20-14
CYBER MONDAY SALE
Promo code: cybersjs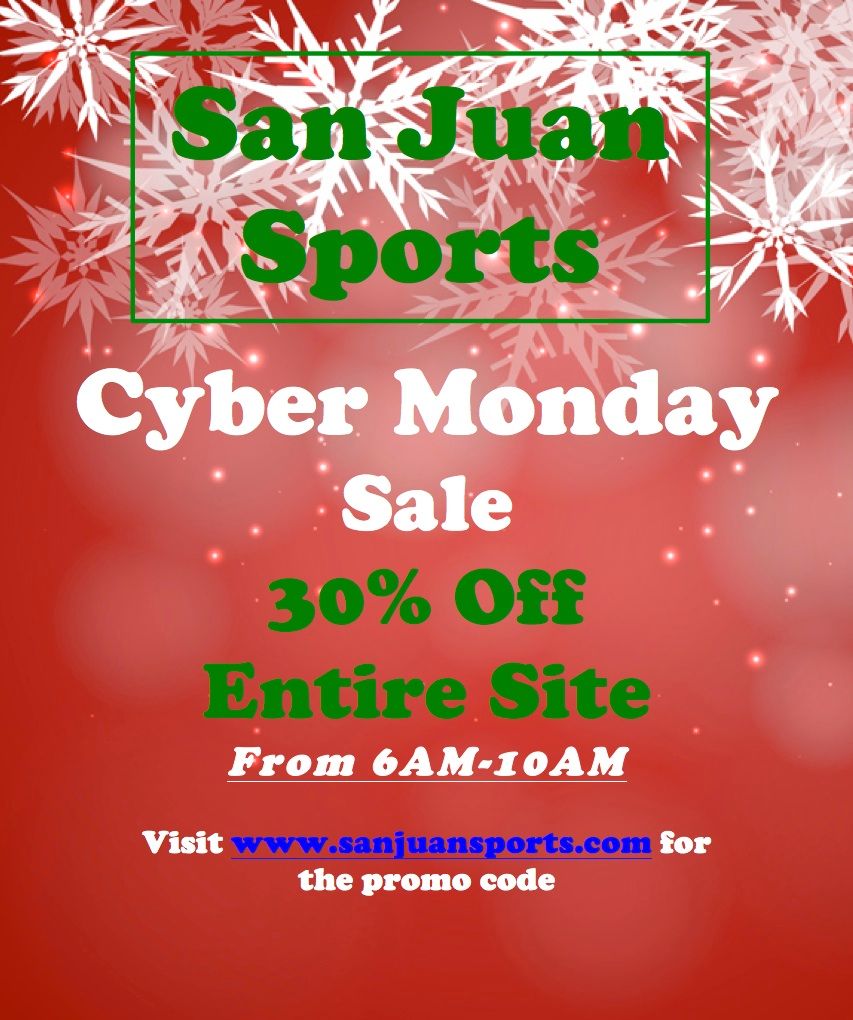 BLACK FRIDAY SALE
30% off the entire store!
Friday 6AM-10AM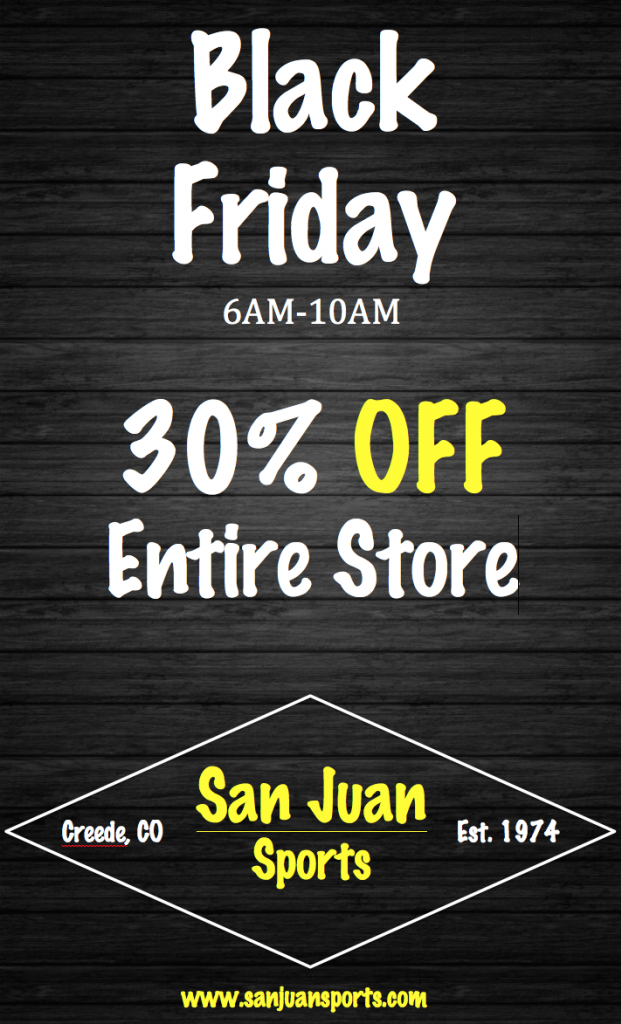 CHOCOLATE FESTIVAL SALE
Friday and Saturday
15% Off Entire Store
Buy 3 Get 1 Free - Short Sleeve Creede Tees
50% Off Sale Items
25% Off Shoes and Socks
25% Off Kid's Clothing
10-23-14
San Juan Sports is excited to announce that our online store is back! Although our website has been down, our physical store has been alive and well. The summer of 2013 brought to our region an abundance of fire and smoke, amongst the biggest recorded wild fires in the countries history. The summer of 2014 rebounded with an abundance of smiling faces, enjoying hikes, bikes, as well as the river. Thanks to some elbow grease and our dedicated customers, San Juan Sports bounced back to have a great 2014. With all of this summer talk, do remember that we are open year 'round. Creede is the perfect place for backcountry skiing, cross-country skiing, and snowshoeing. To channel your inner Gretsky, lace up your skates, meet at the Creede hockey ponds for a little pick up hockey. When wanderlust creeps in, remember Creede is a four season wonderland. Before you go out, come in. Please enjoy shopping our online store, as we continue to strive to provide the best in outdoor apparel and gear.
-Michael McNeil
10-13-14
Fall and Winter products, as well as Footwear and Creede Items have been added. Select the Products drop down menu and start shopping :)
9-6-14
Welcome to our new Website! Products will be added regularly so check in with us often!